In the wake of a devastating explosion in 2017 that claimed lives and destroyed the historic high school building, Manage.net LLC partnered with the school and Cuningham Architects in the recovery efforts and the design and deployment of the technology architecture for the new facility.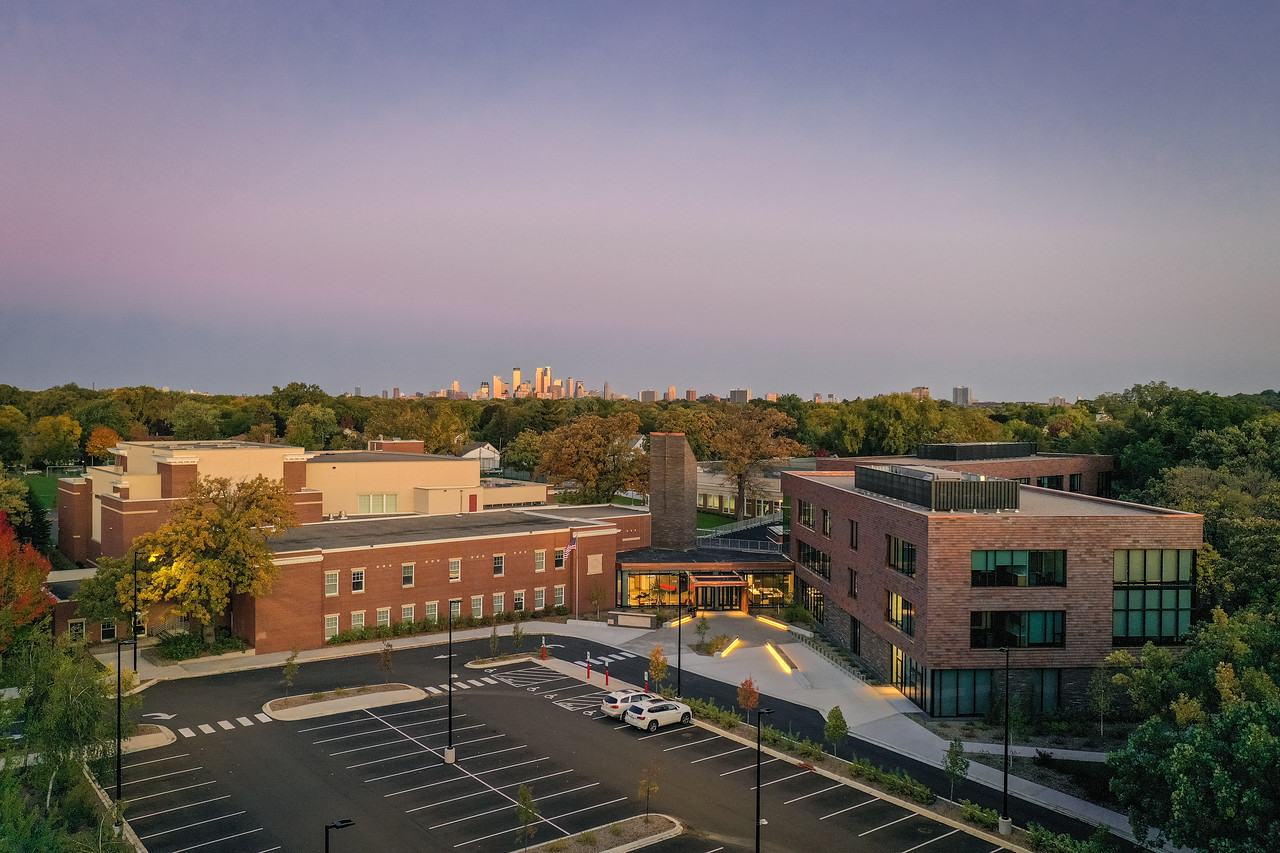 Month Construction Schedule
Three weeks before the 2017 school year was to begin, a tragic and devastating natural gas explosion leveled much of the Minneapolis high school.  Manage.net LLC partnered with Minnehaha Academy in the immediate systems recovery and business continuance efforts, the buildout of a temporary 2-year school facility in Mendota, and the re-construction of a new school building.  Engaged by Cuningham Architects, Manage.net LLC delivered the technology architecture plan for the building, and then worked with the construction firm, subcontractors, and the Minnehaha leadership team to oversee the deployment and configuration of all technology systems in preparation for the re-launch of the school in the fall of 2019.  Systems included physical data closets and equipment, data center power and cooling, internet entrance facilities, structured cabling, HP/Aruba core network and WiFi deployments, Avaya telephone systems, Valcom paging system, VMWare platforms, Veeam backup, Avigilon access control and security, among many others.  Systems were delivered on-time and in-budget with the the school equipped to serve returning students at the joyful homecoming, and well into the future. 
Industry standard data closets, servers rooms, entrance facilities
State-of-the-art high capacity wired and WiFi network systems, Eduroam integration, firewalls, redundant internet and intercampus fiber
Virtualized server systems, on-premise and cloud-based backup, Active Directory identity management
Classroom AV, telecommunications, digital signage
2019 Minnehaha Academy Building Dedication Video